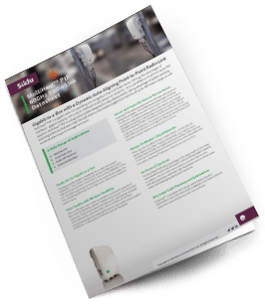 Gigabit-in-a-Box with a Dynamic Auto-Aligning Point-to-Point Radio Link
MultiHaul™ PtP is a gigabit radio link operating over congestion-free millimeter waves. It brings the advantages of mmWave – gigabit capacity, immunity to interference and always-on reliability - to a cost-effective small form factor PtP solution. MultiHaul™ PtP is a plug & play system designed for easy deployments, taking advantage of patent-pending scanning antennas that auto-align focused beams, and enables Gigabit connectivity at up to 400 meters range, as well as robust planning and management tools.
Fill in the form to download the datasheet.