Get Started with Siklu's MultiHaul™ TG Starter Kit - now available at £2,075
Try now the most versatile, easy-to-deploy, multi-gigabit terragraph-certified wireless solution, which leverages a 60GHz wireless L2 mesh network specifically designed for your gigabit-speed applications.
Promo price is valid from March 14, 2022 until June 30, 2022.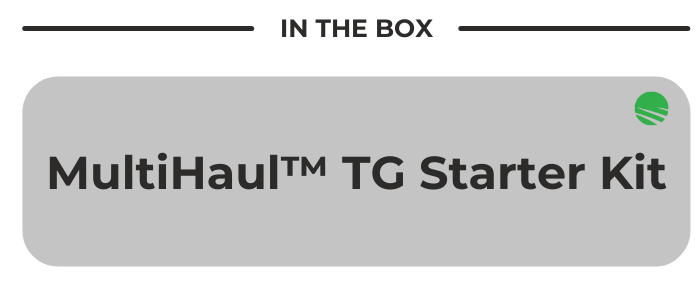 The MultiHaul™ TG Starter Kit Includes:
MultiHaul™ TG N366
MultiHaul™ TG T280
MultiHaul™ TG T265
MultiHaul™ TG T260
PoE injectors
Mounting Kits
0.5 ft V-Band Antenna (for T280)
Starter Kit Part Number: MHTGSTARTER2022
*Valid from March 14th, 2022 until the end of Q2, 2022. For customers who have not previously purchased MultiHaul™ TG. While stocks last. Available through Siklu Master Distributors only. One starter Kit per customer.
Response in 1 Business Day
Get more information about the
MultiHaul™ TG Starter Kit
Key features of the MultiHaul™ Terragraph product line
360-degree coverage from the N366 mesh node

3.8Gbps per sector (future 5.5Gbps), 4 sectors per N366

Autonomous operations mode for controller-less operations

Advanced L2 SDN mesh routing ensures self-organization and high availability

Plug and Play installation with auto-alignment

Long-range links with dish antennas in PtMP or PtP configuration

Terragraph certified

Selection of ports and POE-out up to 65W
Leading E-Band vendors in the US and UK
Trusted by Industry Veterans
"We here at Webpass/ Google Fiber are extremely pleased with Siklu radios! And I couldn't imagine using anything else"
"Excellent equipment, support, and people. Great experience building a backhaul system, and PTP. Absolutely incredible what this company can do wirelessly."
"None of the other microwave solutions we examined delivered on all three parameters concurrently — capacity, installation speed, and cost"
Response in 1 Business Day
Undecided? Speak with a Siklu Expert This Week
Face2Face & Web Consultations Available