Don't Miss Out on Siklu's Wispapalooza Dual-Band Promo, Visit Booth #648!
Reliable mmWave 10Gbps at 10Km has never been so affordable!
Visit Siklu at Wispapalooza and discover Siklu's dual-band solution and how it can stretch your EtherHaul™ link farther with a 50% discount on Etherhaul™ links and free upgrades*!
The ExtendMM™ 2ft dual-band antenna works with any 5GHz solution and is supported by EtherHaul™ 2500FX and 8010FX models. By combining both frequency bands into one antenna installation with just a single cable run, operation is simplified and cost is reduced making 10Gbps links @ 10km a reality.
Siklu continues to be the leader in mmWave systems, offering the broadest portfolio of software tools, PTP, and PtMP products in the Gigabit Wireless market.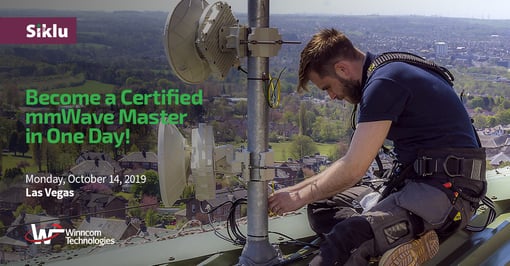 * Dual-band promo is valid only for attendees of Wispapalooza 2019.
* Subject to Siklu's promo conditions, more details and registration at Siklu booth #648.